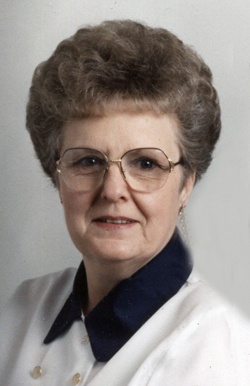 Saginaw, Michigan
Our beloved mother, grandmother, great grandmother went home to be the Lord on Friday, April 20, 2018. Age 84 years.
Doreen was born November 16, 1933 in Saginaw, Michigan, the daughter of the late William and Harriet (Eastman) Doyle. She graduated from Arthur Hill High School, Class of 1951. She married Emil A. Lemaire, October 18, 1952. He passed away December 18, 2014. Doreen was employed by Covenant Health Care for several years. She was a member of Holy Spirit Catholic Church. Most of all she enjoyed her family, especially her grandchildren.
Surviving are her children, Michael and Denise Lemaire; Denise and Bill Druelle; Steven and Cindy Lemaire; Keith Lemaire; her grandchildren, Brandy; Michael Lemaire, II; Zachary and Tara Lemaire; Rachelle and Mike Wenglikowski; Jessica and Josh Nienhuis; Chelsey and Trent Bethune; Dustin and Jennifer Lemaire; Leanne Lemaire and her fiancé, Aaron Black; her great grandchildren, Cale, Tucker, Brynn, Alaina, Evan, Lennon, Gavin and Oaklyn; two sisters-in-law, Kathleen Doyle and Joan Lemaire; several nieces and nephews. A brother, William Doyle, has predeceased her.
The funeral liturgy will take place at 10:00 a.m. Wednesday, April 25, 2018, at Holy Spirit Catholic Church, 1035 N. River Rd. Fr. Peter Gaspeny will officiate with burial in St. Andrew Cemetery. Friends may call at the W.L. Case and Co. Funeral Chapel, 201 N. Miller Rd. from 4:00-8:00 p.m. Tuesday where a vigil service will be held at 7:00 p.m. Friends may then call at the Church from 9:00 a.m. Wednesday until the time of the funeral Liturgy. Those planning an expression of sympathy may wish to consider the Alzeheimer's Association. www.casefuneralhome.com
Friday, April 20, 2018. Age 84 years.